最新话题:Describe a subject that you like most最喜爱的科目。这是两年前的话题了,如今又重回话题库。今天上海新航道小编给大家整理了关于此话题的两篇范文,不要错过哦!
  You should say:
  What it is
  Where do you study/ studied it
  What you have learned from it
  And explain why it is your favorite
  雅思口语高分范文一:
  I think the most interesting subject in my high school is geography. I have a dream to travel around the world since I was a child. At that time, I would always wonder where exactly some famous cities were on the map, such as London, New York, so I am really interested in geography.
  I had a great geography teacher in my high school. She was knowledgeable, hard-working and devoted to the students. I always felt very excited when I had geography classes because I couldn't wait to learn more about the world. Besides that, I also liked reading atlas and other books about geography during my spare time. I would always have good marks/grades on geography throughout my high school years.
  When I talk about geography with my classmates or even parents, I can always impress them with my knowledge. I still like geography and hope I can travel around the world in the future.
  雅思口语高分范文二:
  My favourite class that I took was a class I took about five years ago. The class was on International Trade and Marketing for an International Market. I was a second-year student at university and I was eager to begin to specialize in my field. You see at that time I had all these ideas about how I could get rich by selling Chinese-made products to the west. You know, I think there are a lot of people who have the same dream that I did. My thinking was that what I could sell wasn't available in the west, so international marketing would just be about telling the world about it, and then waiting for the money to come in.
  In this course we had a professor who was not only knowledgeable from a theoretical standpoint, he also had a lot of practical knowledge, since he used to work for a Chinese company who sold products in America. He lived in America and supervised the efforts of the marketing department, so he had a rich knowledge of the kinds of things that can go wrong when you're trying to market to people from a different market. He told us how some Chinese executives would choose certain clients over others only because they were willing to make advance payments, but that in fact the clients who wanted better .credit terms were actually more profitable clients. He said it was natural for executives to favor clients who paid early in China, but that in the west where credit was the norm most clients thought it quite normal to pay over long periods of time. He said that some clients took advantage of this mindset to try and squeeze lower prices out of his company.
  The style was completely anecdotal. By that I mean he just told stories. He tried to organise these stories as they related to the theory, and they tended to make sense from a practical way of looking at the issues. He also gave us a lot of humorous examples of cultural differences along the way. But he also told us that people are people wherever they come from, and he even told us how he exported products to places like Rwanda and how similar they were to us in many respects.
  It was my favourite because it taught me what issues to think about before setting up any international trade. More than just knowledge it also helped me to understand the issue of culture better, and this was very relevant to me since I am planning to go overseas soon.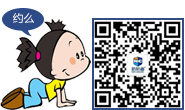 请加新航道老师(微信号:shnc_2018)
百人留学备考群,名师答疑,助教监督,分享最新资讯,领取独家资料。扫码免费加入